Our drink menu is hot, just like our nights! Order from the bar or your table.
Try our smooth and sweet Red Diamond cocktail recipe created with Ciroc cranberry vodka, cranberry juice, triple sec and lime. Enjoy the Club's signature cocktail!
This Cuban cocktail is a blend of a few simple ingredients, but the resulting drink is the perfect balance of sweet and tart, not to mention refreshing!
Amaretto is an Italian liqueur that's typically flavored with almonds or apricot stones. Its distinctive flavor can be incorporated into numerous cocktails, but it's best known for the Amaretto Sour.
Combining the tang of lime and the sweetness of orange liqueur with the distinctive strength of tequila, the classic Margarita strikes all of the right keys.
Ti' Punch is the national cocktail of the French Caribbean islands. Its name is an abbreviation for the Creole word "petite," meaning small, so it translates to "small punch."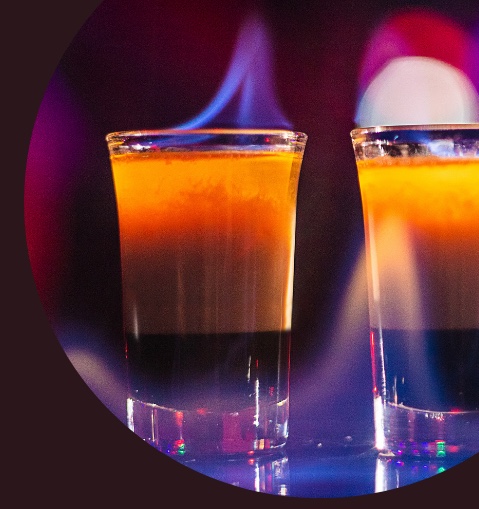 Long Island Iced Tea is one of these drinks that can fire up your night: nearly four ounces of alcohol against less than half that amount in mixers. Recommended for serious partygoers!
 A dry, delicate rose, displaying hints of strawberry, melon and honeysuckle. Light-bodied and tangy, with a spice-tinged finish. Full bodied, zestful, assertive fruitiness.
Nose of vanilla, roasted agave, celery, mint, and touches of wood. Texture is good as it has a creamy body that coats the tongue.
Our refreshing Virgin Mojito is brimming with fresh mint, fresh lime juice, simple syrup, club soda, and plenty of ice! This drink is packed with flavor (without tons of extra calories or alcohol!).
Book your party package! Check out our packages and book your table now.